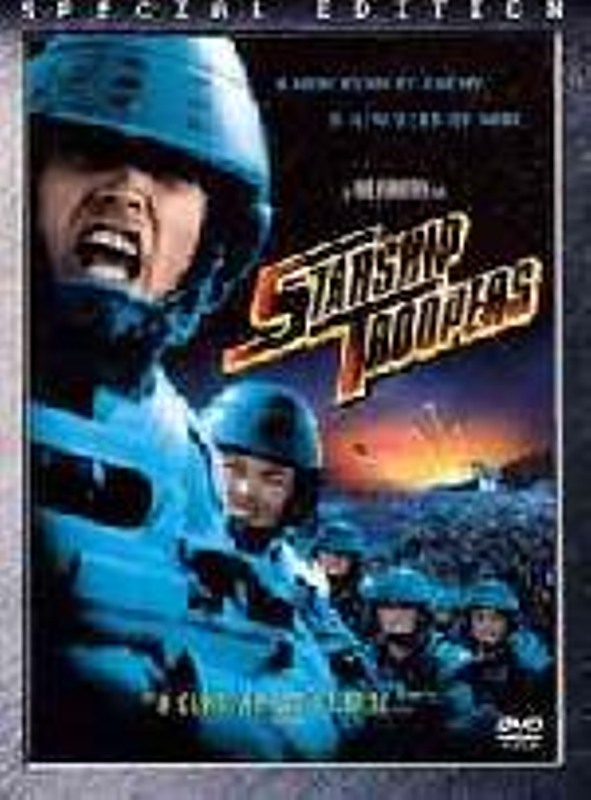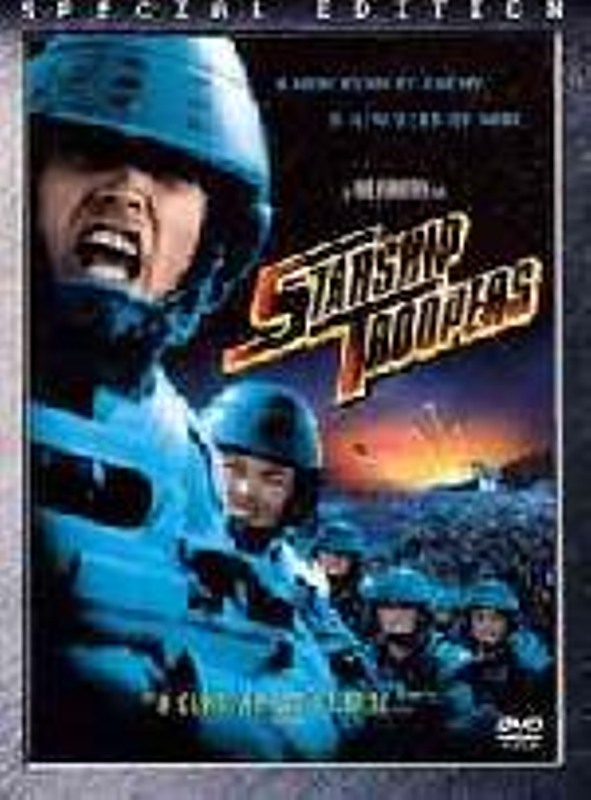 Starship Troopers - Special Edition RC1
DVD
---
From the bridge of the Fleet Battlestation Ticonderoga, with its sweeping galactic views, to the desolate terrain of planet Klendathu, teeming with shrieking, fire-spitting, brain-sucking special effects creatures, acclaimed director Paul Verhoeven crafts a dazzling epic based on Robert A. Heinlein's classic sci-fi adventure. Casper Van Dien, Dina Meyer, Denise [...weiterlesen]
---
Überblick
Laufzeit: 130 Minuten
Erscheinungsdatum: 28. Mai 2002
Freigegeben ab 18 Jahren
(indiziert)
Englisch, Französisch
---
Weitere Informationen zu Starship Troopers - Special Edition RC1
xjuggler.de ist ein deutsches Shopping-Film Portal ab 18. Neben Starship Troopers - Special Edition RC1 auf DVD können Sie in unserem DVD Shop in über 220.000 Filmen mit mehr als 4.000.000 Angeboten stöbern und diese günstig kaufen. xjuggler.de bietet seit 10 Jahren täglich neue indizierte Filme ab 18. Bestelle Starship Troopers - Special Edition RC1 auf DVD sowie weitere indizierte Filme von Columbia Tristar Home Entertainment hier günstig und sicher!
From the bridge of the Fleet Battlestation Ticonderoga, with its sweeping galactic views, to the desolate terrain of planet Klendathu, teeming with shrieking, fire-spitting, brain-sucking special effects creatures, acclaimed director Paul Verhoeven crafts a dazzling epic based on Robert A. Heinlein's classic sci-fi adventure. Casper Van Dien, Dina Meyer, Denise Richards, Jake Busey, Neil Patrick Harris and Michael Ironside star as the courageous soldiers who travel to the distant and desolate Klendathu system for the ultimate showdown between the species.
Dieser Artikel wird von einem Mitglied beobachtet.
Alle Schauspieler: Casper Van Dien Dina Meyer Denise Richards Jake Busey Neil Patrick Harris Clancy Brown Seth Gilliam Patrick Muldoon Michael Ironside
EAN:

43396066724

Bildformat:

Widescreen anamorphic - 1.85:1

Ton:

Dolby Digital 5.1, Dolby Digital 2.0


Mitglieder haben diesen Titel gekauft und Ihren Einkauf bewertet:
am 11.02.2007 " in hervorragendem Zustand wunderbar!"
am 19.01.2004 "weltklasse juggler"