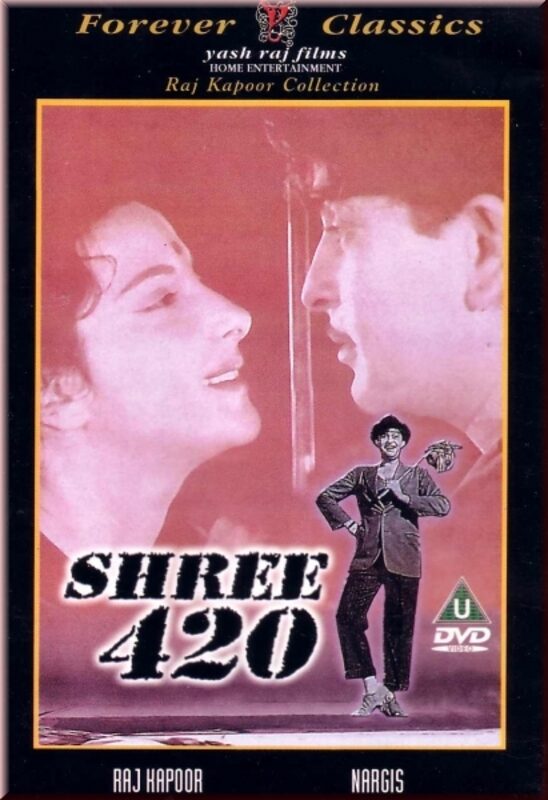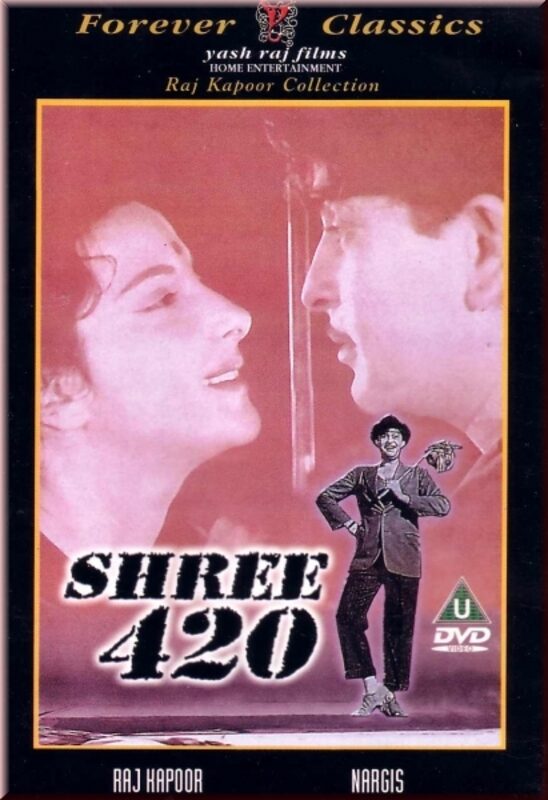 Shree 420 UK
DVD
---
Raj Kumar Saxena comes to Bombay armed with honesty, integrity, and his degree along with a whole lot of dreams and aspirations of making it in this city of opportunities. Raj was to find out that his values and beliefs had no worth in a city like Bombay where the social [...weiterlesen]
---
Überblick
Laufzeit: 136 Minuten
Freigegeben ab 18 Jahren
Originalton
---
Empfehlung
Neu dabei
Weitere Informationen zu Shree 420 UK
xjuggler.de ist ein deutsches Shopping-Film Portal. Neben Shree 420 UK auf DVD können Sie in unserem DVD Shop in über 220.000 Filmen mit mehr als 4.000.000 Angeboten stöbern und günstig kaufen. xjuggler.de bietet seit 10 Jahren täglich neue Filme ab 18. Bestelle Shree 420 UK auf DVD sowie weitere Filme von Yash Raj Films hier günstig und sicher!
Raj Kumar Saxena comes to Bombay armed with honesty, integrity, and his degree along with a whole lot of dreams and aspirations of making it in this city of opportunities.
Raj was to find out that his values and beliefs had no worth in a city like Bombay where the social system allowed profiteers, black-marketeers, and other species of 420''s to make fortunes.
In the course of drifting from one job to another Raj meets the beautiful Vidya. Though very poor herself, this school teacher shared Raj''s philosophy on life and they start to share their dreams.
Raj soon learns that their dreams are impossible to achieve honestly--and so, economic need and bitter experiences drive this simple and honest man to dishonesty and evil.
Shree 420 tells the story of Raj''s perlous journey into the high flying society, where no price is too much to pay for success--a life of high stake gambling and drinking--a life which drifts him further and further from his values, beliefs, and Vidya.
EAN:

5028157204091

Bildformat:

4:3 (1.33:1)

Ton:

Dolby Digital 5.1

Untertitel:

Englisch


Mitglieder haben diesen Titel gekauft und Ihren Einkauf bewertet:
am 11.04.2013 "((((((((((((TOP!!!)))))))))"
am 07.03.2013 "auch das war gut"
am 27.02.2013 "Magazine gut verpackt gegen knicken und Feuchtigkeit, pünktlich geliefert"
am 03.03.2012 """" alles super""""""
am 17.01.2012 "sehr gut gerne wieder"