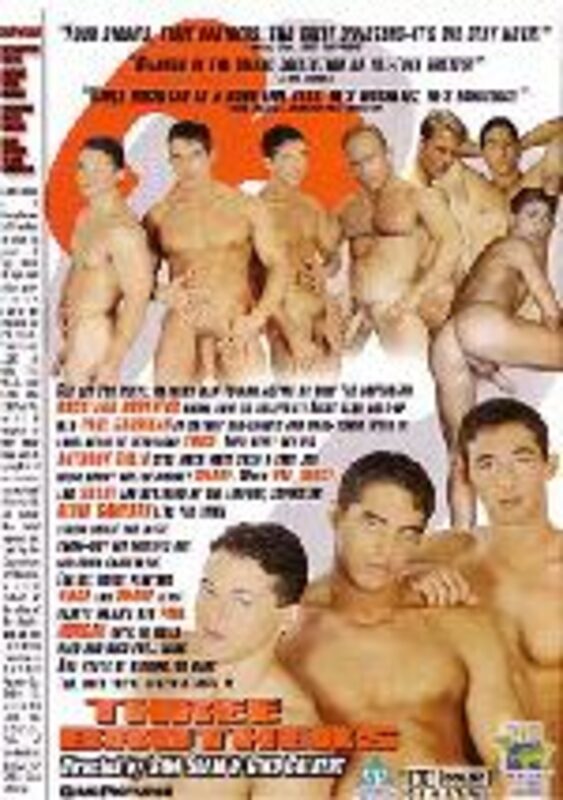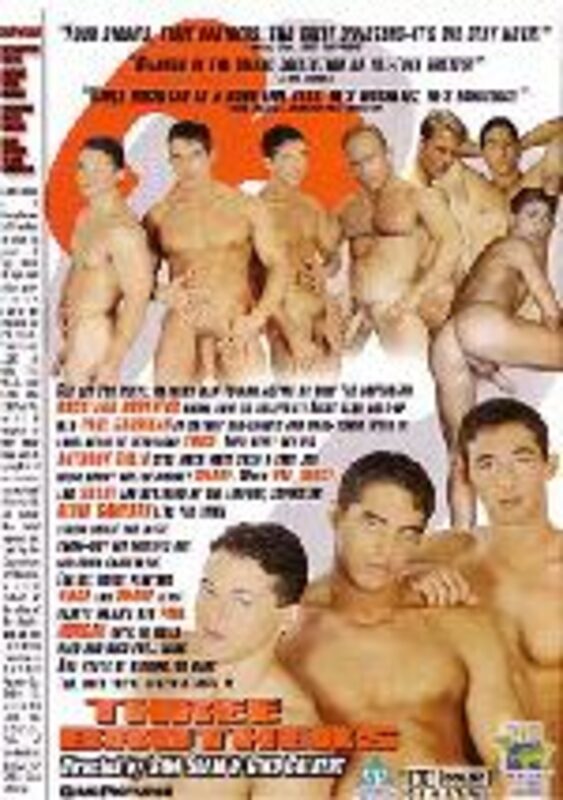 Three Brothers
Gay VHS-Video
---
Three Real-Life Brothers in Their Only On-Screen Performance Together! One of my all-time favorites, "Three Brothers" (1998) is a collection of vignettes, directed by Sam Slam and Gino Colbert, that place the siblings in tongue-in-cheek situations (literally and figuratively). The sex is performed with great skill and the stories are [...weiterlesen]
---
Überblick
Laufzeit: 90 Minuten
Freigegeben ab 18 Jahren
Englisch
---
Ihr Einkauf ist automatisch durch
xjuggler.de abgesichert. (
Informationen
)
*inkl. MwSt zzgl. + 4,90 € Versandkosten.
Gebrauchtware - Lieferfrist bis zu 7 Tage
- Versand via DHL
Anbieter
Details
Preis
Gesamt
Gebrauchtware
- Lieferfrist bis zu 7 Tage via DHL
Noch 1 mal verfügbar.
Versand nur an Privatadressen.
23,00 €
+ 4,90 € Versandkosten
Gebrauchtware
- Lieferfrist bis zu 7 Tage via DHL
Noch 1 mal verfügbar.
Versand nur an Privatadressen.
---
Empfehlung
Neu dabei
Weitere Informationen zu Three Brothers
xjuggler.de ist ein deutsches Porno-Film Portal. Neben Three Brothers auf Gay VHS-Video finden Sie in unserem Gay VHS-Video Shop über 220.000 Pornofilme mit mehr als 4.000.000 Angeboten. xjuggler.de bietet seit 10 Jahren täglich neue Pornos. Bestelle den Porno Three Brothers auf Gay VHS-Video sowie weitere Filme von Foerster Media hier günstig und sicher!
Three Real-Life Brothers in Their Only On-Screen Performance Together!

One of my all-time favorites, "Three Brothers" (1998) is a collection of vignettes, directed by Sam Slam and Gino Colbert, that place the siblings in tongue-in-cheek situations (literally and figuratively). The sex is performed with great skill and the stories are quite funny. The directors have done an incredible job with the charms and talents of Vince, Shane and Hal Rockland, all three phenomenally beautiful, hung and uncut. But stalwarts Paul Carrigan, Derek Cameron and Paul Morgan also shine, turning in some of their best work ever.

The first story, "Cabin Fever," begins with Sharon Mitchell briefly sucking Paul Carrigan's thick dong on a bed. But their lovemaking is interrupted by a knock at the door. Paul answers, it's a stranded Vince Rockland who walks in from the rain (car trouble, he says). Sharon and Paul reluctantly let him sleep on the sofa (the phone lines are down due to a storm). Paul, of course, cannot get his mind off the stray hunk, and sneaks into the living room to get a piece of Vince. He finds Vince stroking his uncut schlong on the sofa. Vince offers Paul, pretending that he's heading to the kitchen for a snack, a different kind of treat. Paul gulps down every inch of the uncut dick. They 69, Vince rims Paul, and then fucks him missionary. As they progress, Vince becomes harsher, slamming into Paul, who moans and cums while being fucked, and then Vince follows with his shot. In the end, there are a few twists, and a mysterious bag of money.

In the second vignette, "Body Parts," hairy deliveryman Anthony Gallo propositions Shane Rockland, a straight mechanic (he's lankier than buff brothers Vince and Hal, but no less sexy). Shane is used to giving an extra tip to his regular delivery girl, but Anthony convinces Shane to try men this time around. Shane does not seem to have a problem with the suggestion, and soon enough they are sucking each other off. Shane also gives Anthony's hairy ass a good rimming before plowing it with his big Rockland cock. Anthony is a bossy bottom, goading Shane on as he thrusts away. In the end, Shane is in for a big surprise when the regular delivery girl, Nikki Sinn, shows up (Shane learns that Anthony, in addition to having a spectacular ass, is also Nikki's husband).

In the third story, "Three Men and a Blond," the titular brothers, Vince, Hal and Shane, share a hotel room with blond hottie Derek Cameron. Derek is stuck at an airport the night before Thanksgiving. Thanks to desk clerk Sharon Kane, he gets the only available motel room, but the Rocklands are also stranded, so he offers to share his room (and eventually his ass and mouth) with the gorgeous trio. As they watch porn on TV, the brothers get so hot and bothered that they decide to take advantage of cutie Derek (all three of the brothers have sexual contact with Derek, they do not have sexual contact with each other). They switch off fucking him at both ends before cumming all over him, and Derek manages to cum twice. One hard Rockland brother fills Derek's perky ass and willing mouth after another, and all three at the same time, using Derek as the sexpig he wants to be. Hal and Shane go first. Shane shows passion, not to mention a bit of skill, as he fingers Derek's hole in preparation for the three-brother assault. Vince, entering from the bathroom, joins in last and fucks Derek harshly before they dump their loads on a prone, and happy, Derek.

In "Hard Help is Good to Find," Vince and Shane are painters who have been fucking the lady of the house, Veronica Hart. They are about ready to fuck her when her son, Paul Morgan, arrives. He's home for the summer. Later, Vince and Shane find pretty-guy Paul alone and show him the kind of good time they have been showing mommy. Lucky Paul has his mouth and ass stretched by both Shane and Vince. They tease and taunt Paul as he's sucking them. They then take turns fucking him, and even after they have cum, the Rocklands continue the dirty-talk. Without a doubt, Paul loved those Rockland dicks shoved up his slim booty.
EAN:

4020825201921


Mitglieder haben diesen Titel gekauft und Ihren Einkauf bewertet:
am 28.11.2009 "Qualität gut!"