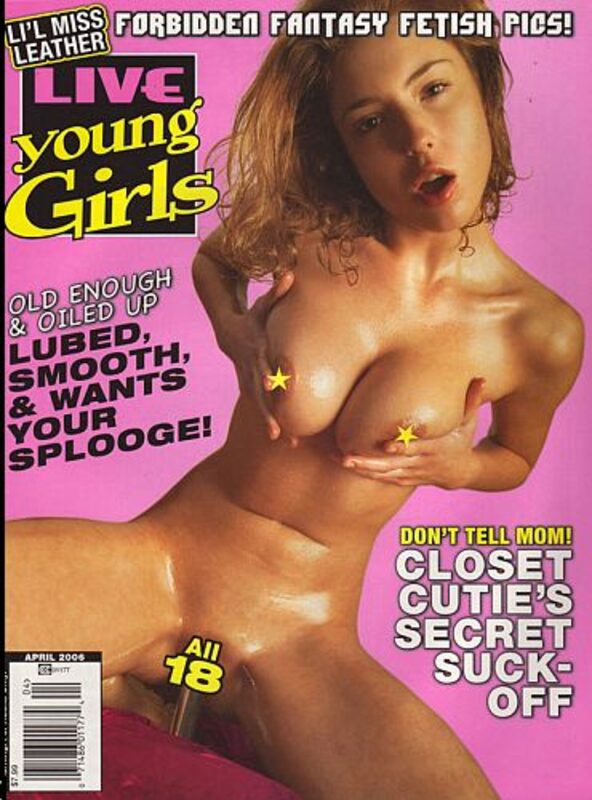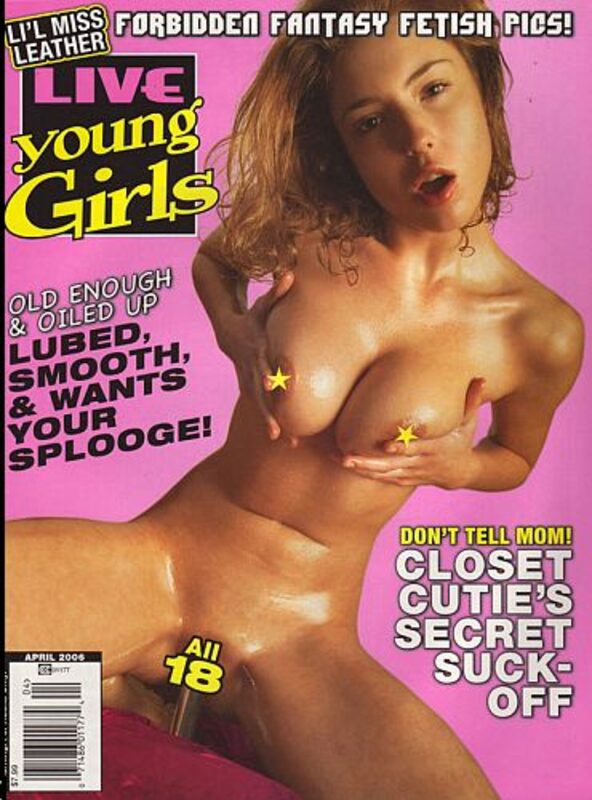 Live young Girls April 2006
Magazin
---
Covergirl: Kari Ann (Nude inside and also appears as the centerfold). Features: Li'l Miss Leather: Forbidden Fantasy Fetish Pics! Old Enough & Oiled Up - Lubed, Smooth & Wants Your Splooge! Don't Tell Mom! Closet Cutie's Secret Suck-Off. Loli & Lola. TABLE OF CONTENTS: GIRLS: 6 Dana - Flat brat 26 Nancy And Angela: Partners in cum. 46 LIVE young Girlfriend: Slippery then [...weiterlesen]
---
Überblick
Erscheinungsdatum: 1. April 2006
Freigegeben ab 18 Jahren
---
Ihr Einkauf ist automatisch durch
xjuggler.de abgesichert. (
Informationen
)
*inkl. MwSt zzgl. + 5,95 € Versandkosten.
Gebrauchtware - Lieferfrist bis zu 7 Tage
- Versand via DHL
Anbieter
Details
Preis
Gesamt
Gebrauchtware
- Lieferfrist bis zu 7 Tage via DHL
Noch 1 mal verfügbar.
guter zustand
16,90 €
+ 5,95 € Versandkosten
Gebrauchtware
- Lieferfrist bis zu 7 Tage via DHL
Noch 1 mal verfügbar.
guter zustand
---
Empfehlung
Neu dabei
Weitere Informationen zu Live young Girls April 2006
Covergirl:
Kari Ann (Nude inside and also appears as the centerfold).

Features:
Li'l Miss Leather: Forbidden Fantasy Fetish Pics!
Old Enough & Oiled Up - Lubed, Smooth & Wants Your Splooge!
Don't Tell Mom! Closet Cutie's Secret Suck-Off.
Loli & Lola.
TABLE OF CONTENTS:
GIRLS:
6 Dana -
Flat brat
26 Nancy And Angela:
Partners in cum.
46 LIVE young Girlfriend:
Slippery then wet.
66 Lara Lee:
Hose job.
82 Celeste:
Heavenly body.
92 Loli And Lola:
Girl games.
102 Kaylee:
Flash! Bam! Pow!
FEATURES:
4 Letters.
18 Tunnel Of Fuck:
Subway slut amok!

EDITORIAL NOTE:
Another month, another parade of 18-yearolds showing off their tight teen twats, sweet virgin asses and barely-there boobs. You must be holding the latest copy of the world's edgiest, sleaziest teen sex magazine in your hands.
Sure, we say that every month. Do we really need to remind ourselves about how sleazy we are, or how preoccupied with filthy young females we are? Of course not. This is for all those new guys out there who just found their first copy of LIVE young Girls.
Aside from our regular long-time readers, there are a great deal of curious passers-by who happen upon a newsstand to find an innocent, wide-eyed young girl staring up at them from the cover of our magazine, pleading "Take me home...please!"
Rnd so they do. Rnd they instantly fall in love with our girls. Thus we receive a new member of our depraved brotherhood, a man who found exactly the right magazine to bring home, at least when he isn't going home with his own innocent wide-eyed young girl...a real LIVE young Girl!
Dieser Artikel wird von 3 Mitgliedern beobachtet.
EAN:

7148601177404


Mitglieder haben diesen Titel gekauft und Ihren Einkauf bewertet:
am 07.08.2011 "alles okay"
am 16.06.2009 "Alles Besten , gerne wieder"
am 19.06.2006 "top Preis, schnelle Lieferung. Danke"