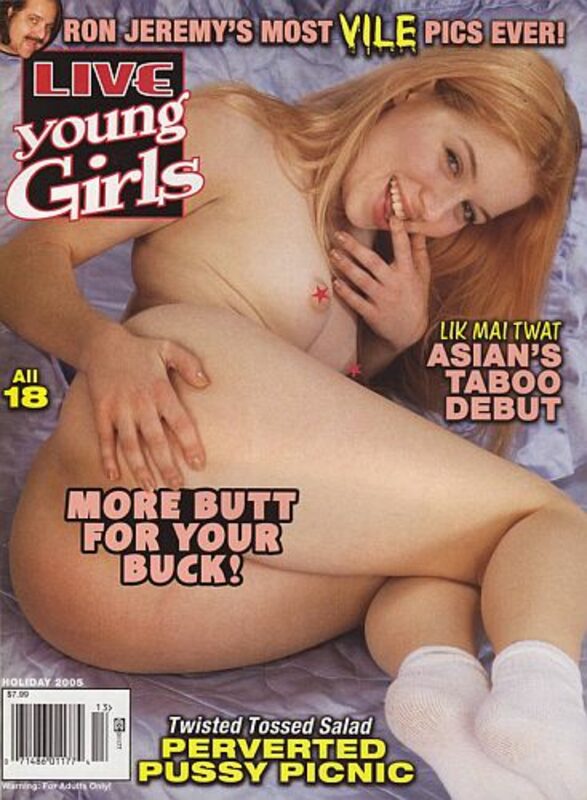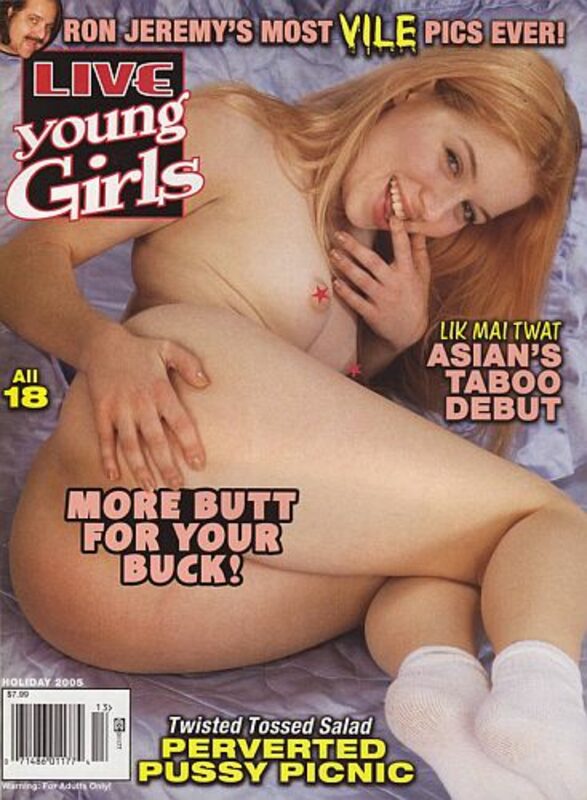 Live young Girls Holiday 2005
Magazin
---
Covergirl: Heidi (Nude inside). Interview: Mark Lit by Live Young Girls Magazine. Features: Ron Jeremy's Most Vile Pics Ever! More Butt For Your Buck! Lik Mai Twat: Asian's Taboo Debut. Twisted Tossed Salad: Perverted Pussy Picnic. TABLE OF CONTENTS: 6 Yumi Lai: Tastes like chicken. 26 Lena: Toss that salad! 46 LIVE young Girlfriend: Dirty talk. 64 Haley And The: Hedgehog. Ron Jeremy's dirty dick. 82 Heidi: Ass: the other [...weiterlesen]
---
Überblick
Erscheinungsdatum: 1. September 2005
Freigegeben ab 18 Jahren
---
Ihr Einkauf ist automatisch durch
xjuggler.de abgesichert. (
Informationen
)
*inkl. MwSt zzgl. + 5,95 € Versandkosten.
Gebrauchtware - Lieferfrist bis zu 7 Tage
- Versand via DHL
Anbieter
Details
Preis
Gesamt
Gebrauchtware
- Lieferfrist bis zu 7 Tage via DHL
Noch 1 mal verfügbar.
guter zustand
18,90 €
+ 5,95 € Versandkosten
Gebrauchtware
- Lieferfrist bis zu 7 Tage via DHL
Noch 1 mal verfügbar.
guter zustand
---
Empfehlung
Neu dabei
Weitere Informationen zu Live young Girls Holiday 2005
Covergirl:
Heidi (Nude inside).

Interview:
Mark Lit by Live Young Girls Magazine.

Features:
Ron Jeremy's Most Vile Pics Ever!
More Butt For Your Buck!
Lik Mai Twat: Asian's Taboo Debut.
Twisted Tossed Salad: Perverted Pussy Picnic.
TABLE OF CONTENTS:

6 Yumi Lai:
Tastes like chicken.
26 Lena:
Toss that salad!
46 LIVE young Girlfriend:
Dirty talk.
64 Haley And The:
Hedgehog.
Ron Jeremy's dirty dick.
82 Heidi:
Ass: the other tight meat.
92 Misty And Deanna:
The wonders of nature.
102 Penny:
Pussy power.
FEATURES:
4 Letters.
18 The Dirty' Dozen:
Q&A with photographer Mark Lit.
42 Eternally Yours:
A bewitching tale of youth corrupting the old.

EDITORIAL NOTE:
Weird, sleazy scenarios. Hot, naked, justturned-18 cockteasers. Big, hairy pricks and tiny pairs of tits. That sounds like a typical issue of LIVE young Girls!
When we ass-semble an issue, we look for the cutest, all-natural girls being the naughtiest, raunchiest sluts doing all sorts of strange and wonderful things with their blossoming young bodies. We fill these pages with daring, dirty dolls who are willing to go a bit too far. Or at least, further than the average cum-lovin' cutie. Sometimes even our photographers question our motives. "You want me to photograph her doing what?" Whenever we hear that, we know we're doing our jobs. That's why you picked up this magazine, and that's what we give you each and every month. Nothing less than too much.
Take our Loose Screw Lena for example. She gives new meaning to the phrase "toss that salad!" Then there's Haley, a hot newbie eager to make it big in the jizz biz. Sucking the legendary dick of the Hedgehog himself, Ron Jeremy, sure is a great place to start! Misty and Deanna (top) explore the wonders of nature: their bodies! And Penny Flame's (right) pussy power makes us cum back for more.
We are often asked, "Where do you find such hot, nasty girls? We always answer, they find us! They pick up our magazine. They send in explicit photos of themselves on a dare. They write letters describing the twisted things they like to do. They come up with inventive ways to screw. They fuck in public and get away with it, then find out how to get paid for it. And here we present them to you. Enjoy!

Dieser Artikel wird von 4 Mitgliedern beobachtet.
EAN:

7148601177413


Mitglieder haben diesen Titel gekauft und Ihren Einkauf bewertet:
am 07.05.2010 "Alles Besten , gerne wieder"
am 10.06.2006 "sehr schnelle Lieferung - Vielen Dank"